Important Note: The Compassion Center stopped offering Yoga classes in November, 2016. This page remains as an homage to the teachers that taught at TCC and the students that attended these classes.
For those who like to sleep late and then go to a great Yoga class, The Compassion Center now offers late morning Yoga Classes. We are a brand new healing center located in Great Kills, Staten Island called The Compassion Center and we are extremely fortunate to have one of Staten Island's best known and moved loved Yoga teachers leading our morning classes, Clarissa Alliano.

When The Compassion Center opened January 1, 2016, we were offering 9:00am Yoga classes on Monday and Thursday mornings. The response to these classes was pretty minimal. So I asked our Yogis which days and time slots they would like for their classes. It turns out that many people prefer a late morning Yoga class.
We now offer late morning classes on:
Mondays, 10:30-11:15am, Basic Yoga with Clarissa
Thursdays, 10:30-11:15am, Gentle Relaxation Yoga with Clarissa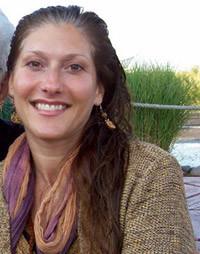 Clarissa has been a full-time Yoga instructor on Staten Island for almost 20 years and also taught in California, New Jersey and Manhattan. Her teaches a different styles of Yoga from the most advanced Asana practice to gentle Yoga including Classic Hatha Yoga, Vinyasa Flow, Gentle/Restorative Yoga, Pre-Natal Yoga, Family/Children's Yoga, Pranayama (breathing techniques), Meditation and Yoga Nidra.
Staten Islanders absolutely love Clarissa and its easy to see why. She affectionately refers to her Yogis as her "babies". I believe that this is partially due to the fact that she gets to know each person individually and forms a strong bond with them. This may also be due to the fact that when she does Yoga Nidra, the class participants are wrapped up in blankets and look so peaceful and restful.
The Compassion Center is conveniently located on Hylan Blvd. right across the street from Standard Burger. Traveling on Hylan Blvd. towards the Verrazano bridge, we are 8 blocks past Richmond Avenue and three blocks before Nelson Avenue. There was a bagel deli right on the corner with a red awning. We are on the 2nd floor. The front entrance is actually on Glover street in the back of the building where the parking lot is.
Taking Yoga classes in Staten Island just got a lot easier. And if this location isn't convenient for you, just ask us to recommend a Yoga studio in another part of Staten Island. There are some great Yoga studios on Staten Island and we are happy to recommend them to you.