Important Note: The Compassion Center stopped offering Yoga classes in November, 2016. This page remains as an homage to the teachers that taught at TCC and the students that attended these classes.
Where are the best Yoga teachers on Staten Island located? The interesting thing about Yoga teachers is that most of them do not teach exclusively at one studio. Visit just about any Yoga studio on Staten Island, take a class, and ask the teacher after the class, "Do you teach anywhere else?" The answer will almost always be "yes" and the teacher will be happy to share the name and location of the other studios where she or he teaches.
So where are the best Yoga teachers on Staten island teaching these days? I am very happy to say at The Compassion Center! We have been extremely fortunate in finding four of the teachers that are truly loved on Staten Island. These four teachers are Clarissa Alliano, Drema Lindie, Sal Cialino and Mary Mulrooney Cottingham.
As someone who has been observing these teachers and spoken with many of the people that have taken Yoga classes on Staten Island at The Compassion Center, I would like to share my thoughts on why these are the best Yoga teachers on Staten Island.
As of November 1, 2016, The Compassion Center no longer offers Yoga classes. We are focusing on our original intention of teaching people how to Meditate and how to address the issues they face through Meditation. Still, we wholeheartedly endorse and recommend the Yoga teachers listed on this page. They are highly qualified, skilled and wonderful teachers. If you live on Staten Island, please seek out the teachers listed on this page.
Clarissa Alliano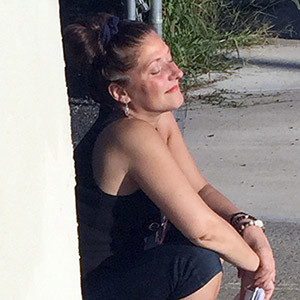 Clarissa is THE teacher who you will absolutely adore because of our warmth and friendliness. Sure, I could talk about the 20+ years of teaching Yoga, the certifications from every major facility, the many studios she has worked at (and helped achieve success), but I want to talk about the person that I have had the pleasure of getting to know. This incredibly talented Yoga teacher will great you each and every class with a big beautiful smile and a hug. She has an intoxicating smile that will make you smile no matter what your day was like. And as outgoing as she is, the funny thing is that she is actually somewhat of a shy person. The picture that you see here is one of very few pictures I have of Clarissa. But it is a very telling photo. You can see a very natural, quiet, relaxed, and joyful expression on her face. This is in fact the Clarissa that you will see each and every Monday and Thursday night at The Compassion Center. After you meet her, you'll feel like you've always known her. She'll be your friend and will listen attentively to you. You'll feel Clarissa's sincere interest in making sure that all of her Yogis benefit to the max from her class. And if you want a treat…wait until you experience Clarissa's Yoga Nidra! People leave The Compassion Center looking like they just tapped directly into the main Bliss supply. If you need a class that brings total and complete relaxation to you, try Clarissa's classes.
Drema Lindie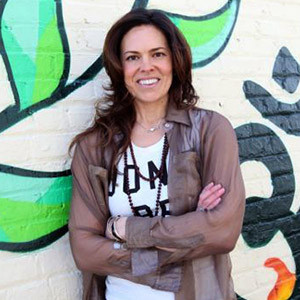 Students pack Drema's class (and for good reason). She is supremely confident in her teaching skills and herself. You know that when you take her class, you are being led by one of the very best Yoga teachers around. Coupled with her confidence for the physical side of Yoga is a desire to bring Yogic philosophy to her classes. Drema talks to the people who visit her classes on various topics. And you know that people are listening attentively as you can hear a pin drop when she talks. It is an absolute pleasure to see her at work. Think about when you watch and experience any master of an art form whether it be a painter, a chef, a musician or any other. They make it look so simple. It is a second nature to them and we take joy in watching them perform. Many of us want to feel that when we pay for something, we are getting the very best. When you take Drema's class, you will know that you're getting the best! Why else would other Yoga teachers attend her class?
Sal Cialino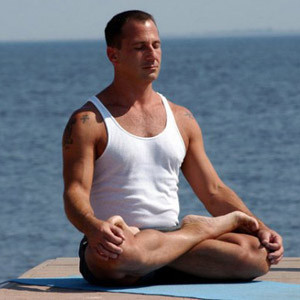 Sal is one of the latest teachers to join The Compassion Center. I have known about Sal since TCC opened January 1st as both Clarissa and Drema work together with Sal and teach at Sal's Studio called "The Practice Room" or teach in other studios from time to time. It's been very interesting to watch and listen to Sal as he teaches. He has a style that appeals to both men and women. I make this distinction as some teachers connect better with women or men. It is a style that you can tell has been honed over a long time and is now a very highly polished skill. Like Drema, there is a confidence to his style that shows how effortless teaching is for him. However, don't confuse the results. Sal is a master teacher. There are relatively few male Yoga teachers on Staten Island and based upon my experience with Sal, he is in a league of his own.
Mary Cottingham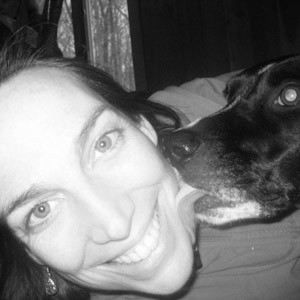 Mary is very new to The Compassion Center. Mary was recommended to me as a replacement for a class that Drema was unable to teach. She stepped in and taught an absolutely wonderful class. In fact, it was such a wonderful class, I asked her if she would be interested in teaching more classes at The Compassion Center. As much as Mary loves TCC, she has limited availability at this time due to professional and personal commitments. However, Mary has just taught an "Intro to Yoga" which was for complete beginners as well as people who have not practiced in a long time. It was a wonderful class! I see some similarities between Clarissa and Mary. They are incredibly kindhearted people that you, as someone attending her class, will immediately connect with. She brings a sense of ease and joy to her class. I always love to see people leave our classes with big smiles and each time Mary teaches a Yoga class at The Compassion Center, people leave with big smiles.
There are some wonderful Yoga teachers on Staten Island and I do not mean any disrespect towards any of them. My observations are of course quite biased. However, many of the people visiting The Compassion Center have taken classes at other studios here on Staten Island and they will tell you that based upon the style of Yoga that is taught at The Compassion Center, we are very fortunate to have the best of the best.