Corporate Meditation Classes
Corporate Meditation Classes taught in NYC, upstate New York and New Jersey for as little as $250 per class. Try one of our classes and learn how your organization can benefit from Meditation. The best way to evaluate whether one of our programs can benefit your organization is to book one class, allow your employees to experience a Meditation, and then discuss with us what a program might look like and how your organization can benefit from the program. We offer Intro classes to organizations in groups of 2-40 people. If you're interested in experiencing a Meditation class led by a professionally trained Meditation teacher, click the Schedule Your Class button below. We also offer Corporate Meditation Programs.
(*) If you have specific needs, have a specific subject/topic you want covered in the Meditation, want the class on a specific day and time that is not listed in our booking calendar), please fill out the form at right (desktop users) or scroll down (mobile users).
Have specific questions? Feel free to call us directly at (888) 377-7761.
Types of Meditation Taught
Our lead Corporate Meditation Teacher is Dan Globus. Dan is the Director of The Compassion Center and has been professionally trained in Mindfulness, Vipassana, and Tibetan Buddhist Meditation techniques by Venerable Thupten Phunstok, a Tibetan Buddhist Monk. He has 50 years of Meditation practice experience and 8 years teaching experience under Venerable Thupten Phuntsok. Dan is trained to lead Meditation classes in your corporate offices based upon the following:
Breathing Techniques
Body Relaxation
Guided Imagery
Visualizations
Goal/Motivation Setting
Removal of Impediments (stress. anxiety, lack of confidence)
Most classes are either 20-30 minutes long or 45-60 minutes long and include:
Body scan and guided body relaxation
Breathing techniques to quiet the mind and assist in entering a meditative state
Intention/Goal setting
Guided imagery
Connecting and staying in the meditative state
Employees participating in our corporate Meditation programs will:
Exhibit greater productivity and higher performance
Acquire a more positive outlook
Have reduced absenteeism
Have more confidence in their decision making
Have more confidence in their presentations
Exhibit a greater sense of creativity and clarity
Develop  strong leadership skills
Handle stressful situations and business stress far better
Become a better negotiator and not allow negative emotions to affect you
Even though we primarily offer classes that are fixed based upon the amount of time of the class, days they are offered, time of day when they are taught, we can create a custom Meditation program that meets your needs. We will create a custom Meditation program based upon:
The number of classes you want (e.g. once per week, twice per week, each day of the work week, weekends)
How long you wish the Meditation to be (e.g. 20-30 minutes, 45-60 minutes, 60-90 minutes)
The number of people in the class (e.g. 1, 2-5, 5-10, 10-20, 20-40, 40+)
The travel time to your location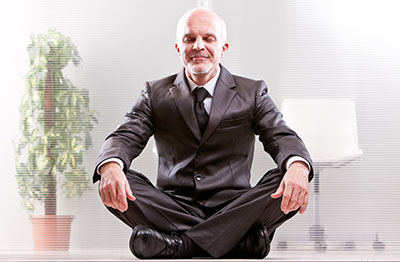 (*) Please only fill out this form if you cannot click the "Schedule Your Class" button and book a class according to your needs.