The Compassion Center provides Private Meditation Classes to anyone seeking a personal and private experience. Our Private Meditation Classes are taught via Zoom online classes. You can order a private Zoom Meditation class for 1-2 people as well as up to 5, 25, or 100 people by filling out the form below. clicking the box below.
Book Your Private Meditation Class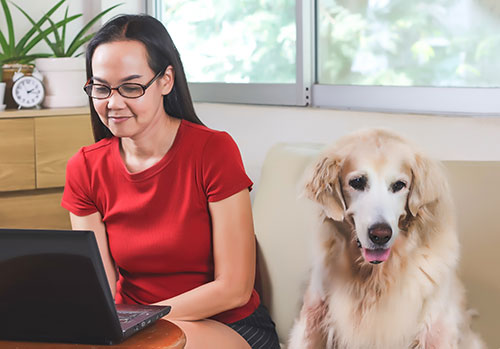 Most of our classes are now requested and taught online via Zoom. Zoom has proven to be a very effective way to teach people how to meditate, lead people in private classes, and help people to address the struggles they are facing.
Prior to the Covid-19 pandemic, The Compassion Center was providing Meditation classes to individuals, groups, and corporations in NYC in Manhattan, Brooklyn, Staten Island, Queens, New Jersey, Woodstock, NY, and surrounding upstate New York cities. These classes were taught in people's homes, corporate offices, hospitals, and healthcare facilities. Since the start of the pandemic, we have changed how we offer our private classes.
Do we still offer private meditation classes in-person?
For those seeking in-person classes, we will consider on a case by case basis teaching classes in New York State. Dan Globus, lead Meditation teacher for The Compassion Center, resides in Palenville, NY. Possible locations are Catskill, Woodstock, Saugerties, Kingston, New Paltz, and surrounding areas, as well as in NYC and other cities in upstate New York. The fee for the class will primarily be dependant upon the traveling time to get to your location. Please contact us and let us know where you are located and the details of what you seek and we will provide a price quote.
If you are unsure whether a Zoom Meditation class is right for you, we encourage you to try one. Most people are very pleasantly surprised to find that these virtual Meditation classes are just as effective as in-person classes. And for many, they prefer these classes as they can sit in the comfort of their own homes, surrounded by the things that make them feel relaxed.
What can you expect from a private Meditation class?
Our private Meditation classes are intended for those who prefer to take Meditation classes by themselves, or with friends/family/co-workers, in the privacy of their homes or their offices. Even though some people are comfortable meditating in a group setting, there are those who wish to meditate in private with an experienced Meditation teacher.
Private Meditation classes also allow us to focus on an individual's needs or the needs of a group that shares similar interests or possibly has similar issues. In group Meditation classes, it's not always possible to provide a guided Meditation that will resonate with all who attend the class. In a private class, the Meditation will be specifically for those attending.
Private Meditation classes can also be very powerful experiences that allow one or more people to begin a journey. This journey may be about addressing one or more issues that people are facing, starting or continuing a spiritual journey, or embarking on a self-realization journey.
Our private classes typically fall into one of the following groups: Introduction to Meditation or Meditation to address one or more specific issues (e.g. stress, anxiety, depression, etc.).
Each class lasts approximately 60-90 minutes.
These classes are guided Meditations based upon Mindfulness, Vipassana and traditional Tibetan Buddhist Meditation techniques.
Each class utilizes a body scan and relaxation segment, a segment dedicated to using the breath to assist us in entering the meditative state, and a healing Meditation that is based upon each person's individual needs, motivations, and intentions.
We may use a non-religious Mantra (if the person is open to these) to help quiet the mind, relax the body, and assist in entering the meditative state.
Each class is intended to bring the person into a very still, quiet, relaxed state where their mind becomes clear and radiant and they experience a sense of joy.