Meditation Classes in Staten Island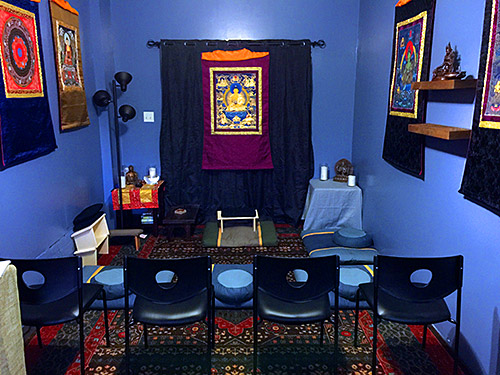 The Compassion Center offers meditation classes in Staten Island. These classes are not only for people who are interested in or curious about meditation, they are also for people who need to address various issues in their lives.
Many of us live with psychological and/or emotional pain. This pain may be due to the way that you were treated as a child. It may be due to the loss of a loved one. It may be due to harsh self-judgement. What do so many of us do to relieve these pains? Some self-medicate with alcohol, drugs, sex, gambling and other vices. Others seek professional help via psychologists and therapists. Those that seek help via professionals may have found some relief while those using self-medication techniques end up worsening their situations.
Meditation Classes Staten Island
Meditation is an incredible tool that can help address many of the issues we experience in life. Please note that it is not a quick fix. Just like most disciplines it requires practice, a commitment and it requires time. However, once a commitment is made to this ancient practice, the "magic" starts to take place. Whatever issues you are experiencing within your life will start to disappear and you will become a very different person.
Currently, there are three organizations offering meditation classes on Staten Island. The first is the Jacques Marchais Museum of Tibetan Art. The second is Zen Community of Staten Island. The third is the Staten Island Buddhist Vihara. The Compassion Center differs from all three organizations in a few important ways:
Our meditation classes do not adhere to any specific religious or philosophical beliefs.
We do not insist upon any specific way to sit, breath or think.
You are free to sit either on a very comfortable chair or a deluxe meditation mat and cushion (Zabuton and Zafu).
We offer classes on multiple days and times during the week.
We encourage people to stay after class, speak with the teachers and ask them questions and also meet your fellow meditators to discuss your experiences.
The Compassion Center encourages people that visit our Center and wish to learn and practice Meditation to:
Be kind to your fellow man/woman.
Love your neighbor.
Forgive those that may have hurt you in the past.
Ask for forgiveness from those you may have hurt.
Live your life with the highest ethics and morals.
Try not to judge others and try to stop judging yourself.
And most importantly, love yourself and forgive yourself for any past mistakes.
Meditation Staten Island
If you don't live on Staten Island, we invite you to visit this wonderful Borough and experience Meditation Staten Island Style!
View Our Class Schedule
Buy One Meditation Class
Buy A Discounted Meditation Gift