Fall 2017 Dharma Classes with Puntsok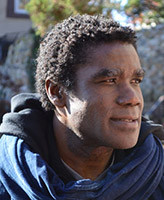 Starting Saturday, September 16th, from 1:00-2:30pm, Venerable Thupten Phuntsok will return to The Compassion Center to once again teach. As he has taught in the past, these will be classes on various topics with the primary focus on Meditation, The Dharma, Buddhism, and how to live a happier more fulfilled life.
This is a wonderful opportunity to learn from an ordained Tibetan Buddhist Monk who has taught classes around the world for the last 20+ years. As anyone who has attended these classes can attest, these are very intimate classes where you can ask questions and engage in a dialog with both teacher and other students.
Once again, we are only asking $20 per person. As there is very limited seating, all that we ask is that if you sign up for this series, you are expected each week. If you cannot attend one week, and we certainly understand when things come up, please make sure to donate the following week for the previous week you have missed.
We would like to keep this series going each Saturday until December 16th.
As I have done in the past, I will record the audio for these classes so that if you miss a class, you can still relive the class by listening to it.
This will be a 10 person maximum class and seats are available on a first come first served basis.
To sign up for this series, please complete the registration form.